I thought about calling this post "Quilts, Sunshine, Blue Skies, Fluffy White Clouds." It is a gorgeous day, although we seem to be headed for the mid-90's. Right now it's only 90, so I snapped some pictures of the latest prayer quilt completions.
a couple of weeks ago.
flowing feathers.
New Mexico Sunshine
. I confess that they didn't show up nearly as well while I was quilting them. (Please be advised that if you choose to check on the NM sunshine, you may find a forecast for showers; it's the monsoon season, after all. However, the showers are missing my house--even when they surround us on three sides!)
Fil-Tec Glide
green that sings of the 1930's, as do these repro fabrics. Regular readers know that Glide is my favorite thread for quilting; it's a trilobal polyester that maintains wonderful tension (both upper and lower) and is a joy to work with. (Embroiderers like it too.)
Quilted on Necchi Nova BU in 1919 treadle irons. I'm wondering if I should do some tutorials on quilting on vintage and antique machines. People think they must be harder to use, but to me they feel easier to use, and they are much quieter than machines with tails.
I'm linking to: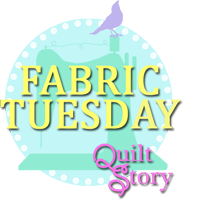 ...where you will find more quiltmakers sharing lovely creations.
Happy quiltmaking....