I'm thinking about how to quilt these:
The first is a modern setting of some 1930's fabrics. Top pieced by Judy.
The second is one I started from my hand dyes a few weeks ago. I now have the asymmetrical borders attached and need to decide where and how to quilt this.
Of course I'm still working on Brent's quilt and spending much of my day travelling for therapies. If I'm lucky, I'll get an hour or so to quilt this afternoon.
I'm linking to:
and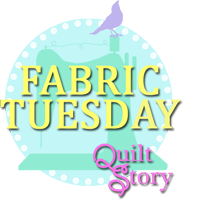 and since I'm late linking up, I've already seen some great quilts that others have posted. I hope you get to visit some of those blogs and leave comments too.
And a heads up that this Friday is the Friday Night Sew-In for July. (Link in my right sidebar--you can sign up now and then revise your blog link after you post about your Friday Night accomplishments--sewing, but does not have to be quiltmaking.)
Happy Quiltmaking.......